Miracle Tutorials organizes a Video Watermark Contest
By John Rothko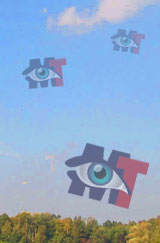 Watermarking videos ensures that wherever a video is pulled in, the viewer knows who made it.  Therefore, if your video has important information, viewers will be able to find you and visit your site. That is why watermarking, or rather burn marking is important if you put videos on the internet.
To celebrate Spring after a loooong winter, Miracle Tutorials at www.miracletutorials.com organizes The video Watermark Contest which will run until the 1st of May 2009! The winner of this contest will receive a full license of VidLogo, an excellent utility for Windows to burn mark existing- and new videos fast and easy.
Read their review on Vidlogo to know more about this software.
The license has a value of $40 USD (minus 5 cents), which isn't that enormous, but your video will be promoted on this site during 3 months on a prominent spot AND on www.womencorp.org. So, if your video happens to promote something or you want to show off your artwork, this is your chance!  That AND the very convenient VidLogo application AND the fact that YOU are chosen by the international team of the Jury as THE BIG WINNER!!!  That should count for something, we would think.
Click here or the banner below to find out about the contest >>>
Author site: John Rothko | View all articles by John Rothko
Topics: Marketing & Business, Podcast and video techniques, Yummy Mummy | No Comments »
Comments